Auto Accident Injury
An automobile accident can change your life. Medical bills pile up, and injuries keep you from work, which can place a huge burden on you and your family. Similarly, if someone you love is killed or injured in a car crash, the emotional and financial distress can be overwhelming. If you or someone you love was injured in an automobile collision, you need aggressive and compassionate representation. We will help you every step of the way. While you undergo treatment to heal your injuries, we will work hard to get you the compensation you deserve.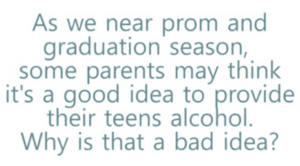 Click the image above to start video playback
Your Auto Accident Compensation Plan 
Car accidents are caused by a variety of reasons that all come back to negligence. Distracted driving, alcohol-related collisions, careless commercial drivers, and even defective automobile parts play a role in causing accidents. When you're injured by another motorist, you shouldn't have to also suffer financially. When you're the victim of a car accident, you have the right to be compensated for property damage, medical costs, and lost wages.  Daniels Law Firm has been helping Arkansas auto accident victims get what they deserve for nearly 30 years.
Types of Automobile Accidents
We've helped countless clients navigate the legal process after automobile accidents to obtain the compensation they're owed. We treat our clients like family, and we keep you updated every step of the way. If you're treating for injuries or grieving the tragic death of a loved one, the last thing you have time for is dealing with insurance companies and rental car companies or figuring out the court system. No matter how simple or complex your circumstances may be, we are experienced and ready to fight for your rights so you get the compensation you deserve.
We can help you with any type of car accident injury claim including:  
Drunk Driving
Hit and Runs
Rear-end Collisions
Distracted Driving / Texting While Driving
Uninsured/Underinsured Drivers
Alcohol/drug-related Accidents
Intersection Accidents
Commercial Vehicle Accidents
Motorcycle Collisions
Reckless Driving
Wrongful Death

 
We use our relationships with local investigators and experts and our experience in the legal system to build a strong case. Every case, no matter how small, is prepared as if it will go to trial. We demand just compensation for you.We exhaust every resource possible to build a winning case.