Commercial & Business Litigation / Insurance Claims
If you're facing a business dispute or complex commercial litigation matter, Daniels Law Firm can help. Our firm has successfully represented clients ina wide variety of complex commercial cases across a broad range of industries. Our trial attorneys represent businesses and individuals in all categories of business litigation. We take every step possible to minimize expenses in complex cases. Our attorneys have extensive practice in both state and federal courts.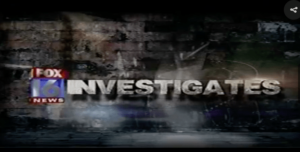 Click the image above to start video playback
Experienced Commercial & Business Attorneys
Our firm represents a class of individuals harmed by a local hospital's fraudulent billing practices in a consumer fraud class action case filed in federal court, Jessica Mounce, Individually and on Behalf of All Others Similarly Situated v. CHSPSC, LLC; Northwest Arkansas Hospitals, LLC d/b/a Northwest Medical Center; and Professional Account Services, Inc.
Attorney Shawn Daniels served as one of the lead counsel in a complex case against an international petroleum company concerning a devastating pipeline rupture. In this case, Shawn successfully represented over 130 individual claimants who were damaged by the rupture.
Types of Business Litigation We Can Help With
We have the competence and experience in a wide variety of complex litigation cases including:
Contract disputes

Commercial defamation

Interference with economic relations

Breach of fiduciary duty

Corporate, shareholder, and partnership disputes

Fraud and misrepresentation

Unfair and/or deceptive trade practices

Consumer protection

Non-compete agreements

Employment disputes

Director and officer liability

Claims for commission

Insurance and coverage disputes
Call the attorneys at Daniels Law Firm for representation in complex legal matters.