More than Lawyers
For more than thirty years combined, Shawn Daniels is the top rated personal injury lawyer in Fayetteville Arkansas for the wrongfully injured. When you suffer from a life-altering injury or the loss of a loved one, Shawn and Sarah listen to you and devise a strategy to hold wrongdoers accountable and get the compensation you deserve. Unlike most personal injury firms, Shawn and Sarah know you personally and work with you every step of the way. While investigating every aspect of your case and holding insurance companies and wrongdoers accountable, Daniels Law Firm will help you get the medical treatment you need to regain stability in your life after an injury. Shawn and Sarah work up every case as if it will go to trial, and they demand justice for you.
When you've been injured, you deserve personal injury lawyers who know and understand you and your situation. Daniels Law Firm represents clients as if they are family. Often, Shawn and Sarah remain in contact with clients they've helped long after their cases are resolved.
Shawn B. Daniels
Attorney Shawn B. Daniels has been practicing law for nearly 30 years. Shawn is licensed to practice law in Arkansas and Oklahoma. He began his legal career in 1991 in Ardmore, Oklahoma after attending law school at University of Arkansas School of Law in Fayetteville, Arkansas. Shawn married into a long-time Fayetteville family, so it was only a matter of time before Shawn would return to Arkansas to help injured Arkansans. He soon became a partner in a prominent Arkansas law firm before ultimately managing Hare Wynn's Fayetteville office in Fayetteville for 5 years. In 2018, Shawn opened Daniels Law Firm.
Shawn's passion is helping families through some of life's most difficult situations. He has successfully represented families in personal injury, wrongful death, product liability, premises liability, construction site, and medical malpractice cases for more than two decades. He has represented families throughout Arkansas, Oklahoma, and beyond and has served as lead counsel in a number of multimillion dollar recoveries. Shawn is motivated by the circumstances and needs of his clients, where many have lost loved ones or suffered a terrible tragedy. In many legal fights, the stakes are high. Shawn "takes it personally" — if you've been hurt or something tragic has happened, Shawn is the lawyer you want in your corner.
Education
Shawn earned his undergraduate degree from Kansas State and his law degree from the University of Arkansas School of Law. His education in Fayetteville made quite an impact on Shawn, and he is thankful to now serve the people of Fayetteville and the surrounding areas. Shawn is licensed and practices in both Arkansas and Oklahoma.
Kansas State University, 1987
University of Arkansas School of Law, 1991
Practice Areas
Product liability
Catastrophic injury
Automobile, motorcycle, and truck accidents
Wrongful death
Commercial and business litigation

Notable Work
Shawn is a member of the Board of Governors for the Arkansas Trial Lawyers Association. He is also a member of The American Association for Justice, Oklahoma Association for Justice, and the Attorneys Information Exchange Group. He is licensed to practice in Arkansas state courts, the United States District Courts for the Eastern and Western Districts of Arkansas, United States Courts for the Eastern and Western Districts of Arkansas, and the United States Court of Appeals for the Eighth and Tenth Circuits.
Shawn holds an AV® Rating from Martindale-Hubbell®, the highest rating available, and he is included in The Best Lawyers in America®, the National Trial Lawyers Top 100, and the 2018 Mid-South Super Lawyers, reserved for only the top 5% of attorneys.
Admitted
Oklahoma, 1991
Arkansas, 1999
Affiliations
Oklahoma Association for Justice
American Association for Justice
Arkansas Trial Lawyers Association, Board of Governors
Attorneys Information Exchange Group
Will Haslam – Attorney
William Haslam is known as an attorney with a passion for trial advocacy and arguing on behalf of those who have been hurt. William started his legal career in his hometown of Fort Worth, Texas, in 2018 where he represented families dealing with catastrophic injuries caused by the negligence of others. Despite being a proud Texan, he followed his fiancée, a Springdale, Arkansas native and Razorback, back to Arkansas. After moving to Fayetteville, William quickly found the perfect fit in the Daniels Law Firm, where his desire to help families that have suffered a tragedy was joined with others who share that passion.
William exhibits a strong desire to achieve justice for victims, holding those who have done wrong accountable for their actions, and standing by victims every step of the way through their fight toward recovery. He wants to provide you and your family with aggressive legal advocacy, honest answers, realistic expectations, and personalized service tailored to your case. He has represented injured victims in Arkansas, Oklahoma, and Texas. William is honored to now serve the people of Northwest Arkansas.
Education:
William earned his undergraduate degree from Penn State.
He received his law degree from the University of Tulsa College of Law where he was Editor-in-Chief of the Energy Law Journal, and a member of the Board of Advocates.
Pennsylvania State University, 2014 University of Tulsa College of Law, 2018
Practice Areas:
Product Liability
Catastrophic Injury
Automobile, motorcycle, and truck accidents Wrongful Death
Premises Liability
Insurance Disputes
Commercial and Business Litigation
Affiliations:
American Association for Justice
Arkansas Trial Lawyers Association Attorneys Information Exchange Group
Tarrant County Barr Association
Tarrant County Trial Lawyers Association Tarrant County Young Lawyers
Association Texas Trial Lawyers Association Washington County Bar Association
Admitted:
Texas, 2018
Northern District of Texas, 2020
Licensed in Arkansas and Texas, License Pending in Missouri/Tennessee/Kansas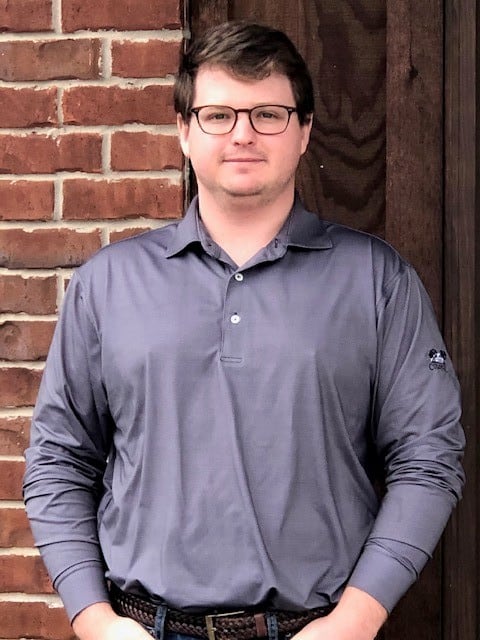 Kelly Parker
Office Manager and Paralegal, Kelly Parker, has worked in the legal field for more than 10 years.  Most of her experience has been in personal injury and product liability. "I prefer working for the 'little guy' who is up against the big business. I find this type of work, most rewarding." 
She has worked in various cities around the country including Oklahoma City, Kansas City, and Washington, DC, but her roots are in Arkansas. She grew up on a farm in a small-town in Pope County.  She is very active and loves all things outdoors. She has a passion for rescuing animals and helping children. She coaches kids' sports, volunteers with a literacy organization, and is a licensed foster parent.  You may even see her pugs Karma and Khloe working at the office from time to time.
Education
University of Arkansas in Fayetteville – Juris Doctor of Law, 2010.
Arkansas Tech University – Master of Science in College Student Personnel, 2007.
Arkansas Tech University – Bachelor of Science in Business Administration, Marketing and Management, 2004.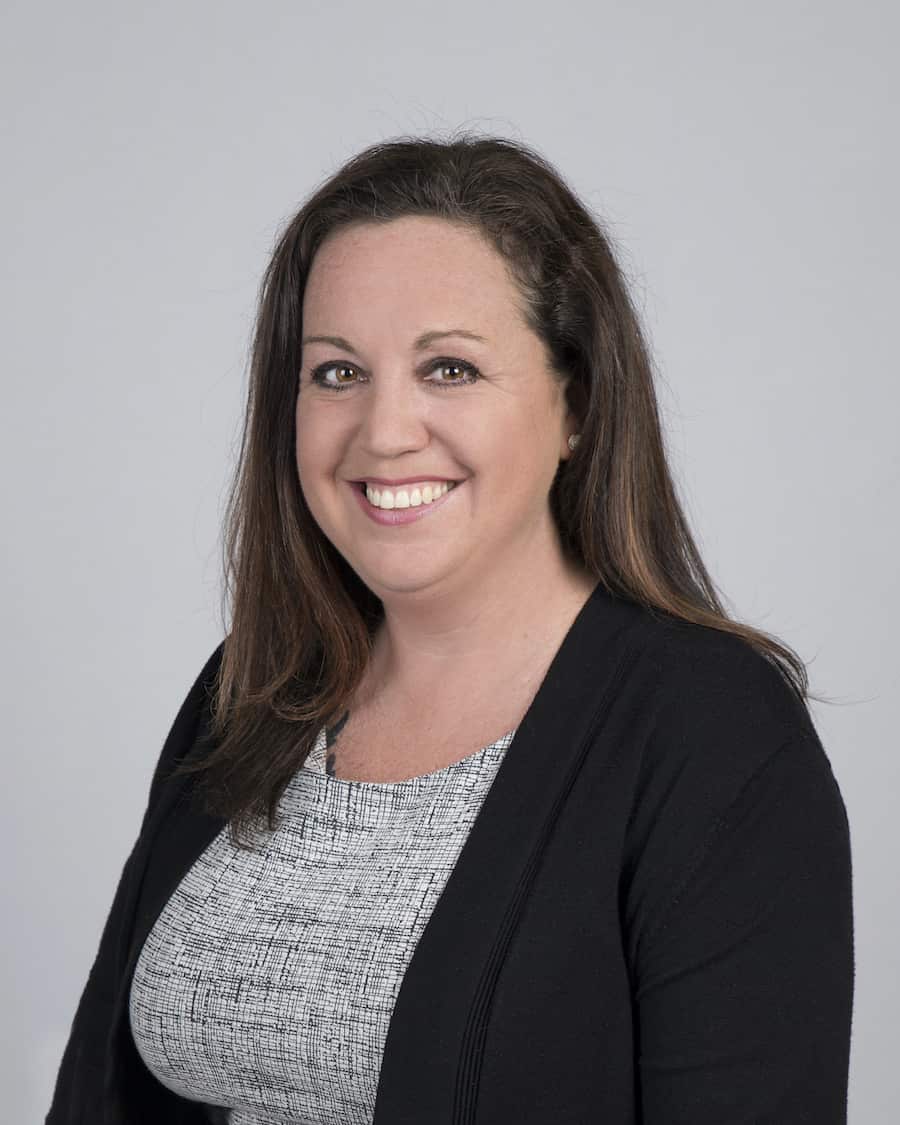 Leanna Sartain – Law Student Intern
Leanna is currently a law student. Born and raised in Conway, Leanna moved to Fayetteville to continue her education at the University of Arkansas School of Law. She received her undergraduate degree in Political Science and Criminal Justice from the University of Arkansas at Little Rock in 2018. When not working on schoolwork, she loves exploring the great state of Arkansas, especially finding fun new restaurants.  Leanna is on the University of Arkansas Law Review.
She would like to practice in products liability and personal injury upon graduation.  Leanna likes this area of the law because it is rewarding to help people who have been a part of difficult situations.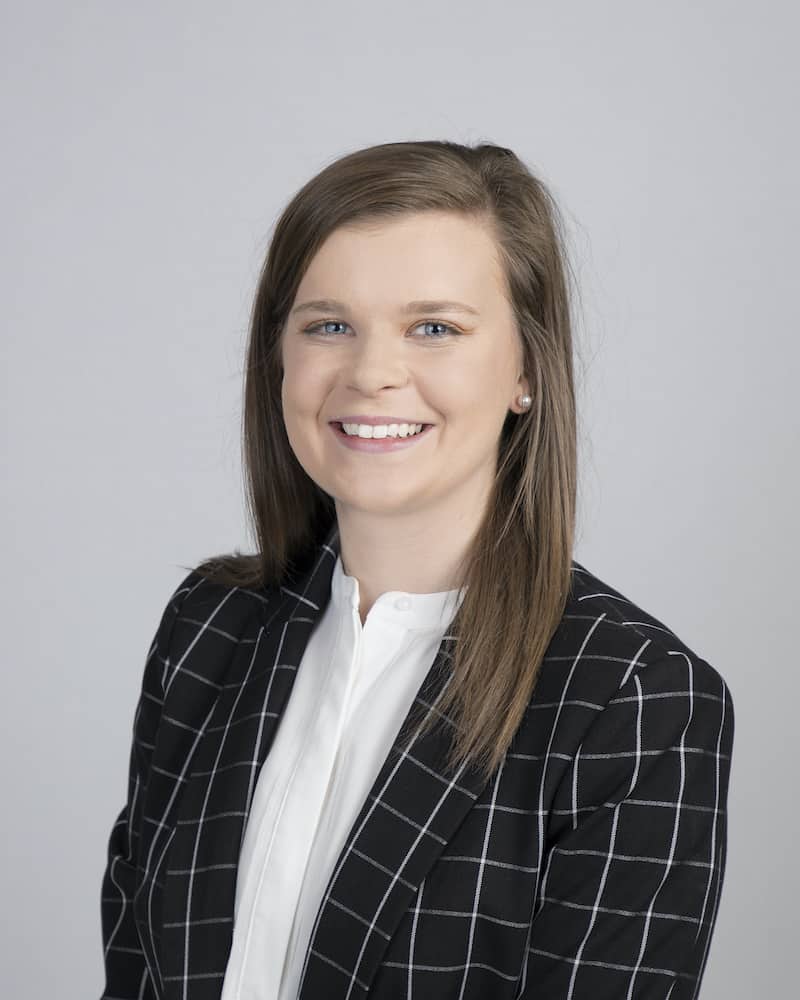 Karen Langston
Legal Assistant Karen Langston has worked in the legal field since 1992 when she graduated from the University of Arkansas with a degree in Communication.  Fifteen of those years have been working with personal injury cases.  Four of them have been teamed up with Shawn Daniels.
Karen has been married to her husband Jay for 28 years and they have four sons.  Except for living in Japan for two years and North Carolina for 8, Northwest Arkansas has been their beloved home. 
Simply put, Karen likes helping people who have been in car wrecks.  She says, "Even a minor car wreck can turn your life upside down for a time.  Having someone that can help with the details of settling the car damage, finding medical treatment, and dealing with the insurance adjusters takes a huge load off  them. We also collect evidence that makes sure their claim is paid. It's very satisfying to do that.  My favorite part is giving people their check!"
In her free time, Karen is a Court Appointed Special Advocate for children in foster care.  For fun she follows the Razorbacks and watches Netflix.
School
1992 Graduate of the University of Arkansas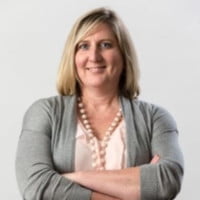 Susan Bass
You will be greeted at our office by our friendly receptionist, Susan Bass. She has worked in the legal field since 1999. 
As a military kid, she grew up all over the world.  She has been in Arkansas most of her adult life.
She has grown kids and grandkids.  If you want to engage her, try talking birds, gardening, crafting, or motorcycle adventures.