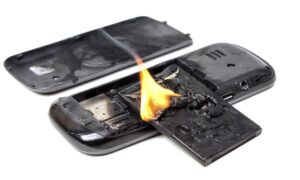 If you have been injured or suffered damages because of a product you used, you may have a valid product liability claim.  An experienced products liability lawyer in Fayetteville, Arkansas can help. Product liability law requires that you prove several elements in your claim in order to be compensated.
You were injured or suffered losses
The product is defective and unreasonably dangerous
The defect caused your injury
You were using the product as instructed
Let's take a closer look at each of these elements. 
You Were Injured or Suffered Losses
A number of terrible things may have almost happened to you, but without an actual injury or monetary loss, your products liability claim will not hold. For example, a product you bought may in fact have been faulty. You may have almost been injured, but managed to avoid injury. You probably felt angry and it may have ruined your day. But unless the defect results in an actual injury or loss of money you likely have no products liability claim, although there may be consumer claims available.
The Product is Defective
It's one thing to notice a product is defective, but proving it is another matter. How easy it is to prove depends on the type of claim you're making.
Manufacturing Error – If you're claiming the product is flawed because of an error in making it, proving a manufacturing error may be fairly easy.
Design Defect – If the product was manufactured correctly, but the design is flawed proving it is more difficult. You'll need to demonstrate that the danger created by the design was unreasonable. Air bags for example can cause serious injury, but at the same time they can be effective at saving lives in certain types of collisions.
Failure to Warn – If the product's design was in fact dangerous and there was no hazard warning then you may have a valid claim that will hold up. For example, if you suffer severe burns because the steam valve because the "unique" design put it in an out of the ordinary place, and there was no stick or label warning consumers then you may have a good claim.
The Defect Caused Your Injury
You must show exactly how your injury was caused by the defect itself. In some cases linking the defect in the product to your injury is fairly straightforward. In other cases, it's more difficult. If you were injured in a car accident while driving a car that is known for flipping over on tight corners, and there's evidence you were speeding, the car manufacturer will argue that you were driving recklessly. They would argue it was your driving and not the car design that caused your accident.
Some examples would be :
An air bag failing to deploy in a collision
A tire that loses its tread or blows out while driving it
A fuel fire in a vehicle collision
A vehicle seat back that fails by allowing an occupant to be shot backwards
Seat belts failing to hold the occupant in place.
These are typically referred to as crashworthiness cases, meaning that a vehicle should provide a reasonable amount of protection in a collision.
Using the Product as Intended
You must be using the product in a way that the manufacturer intended. If you're using your new electric kettle to heat the water in your kid's outdoor wading pool and it explodes there's a possibility your claim could be in jeopardy. If an ordinary consumer would not use the product to heat a wading pool, then the manufacturer is not required to make the kettle's design safe for that purpose.
This does not mean, however, that the way you were using the product when you were injured must conform exactly to the manufacturer's specifications. If the manufacturer could reasonably expect an ordinary consumer to use the product in the way you used it, you very well have met this element in the eye of the law.
Additionally, if you receive a recall notice from the manufacturer, always be sure to promptly take the vehicle or product in for repairs. Recalls are typically the result of a manufacturer becoming aware of a large number of product failures.
Talk to A Personal Injury Lawyer
Product liability claims can be complicated. It's always best to consult with a lawyer if you've been injured by a product, even if you think you don't meet all of the elements for a successful claim. If you or a loved one have suffered as a result of a product failure, call the Daniels Law Firm today.